Syncler Media Center platform is one of the most used apps in the streaming category apps in the last few months.
The main reason for that is the number of features offered in the application compared to other apps in the field.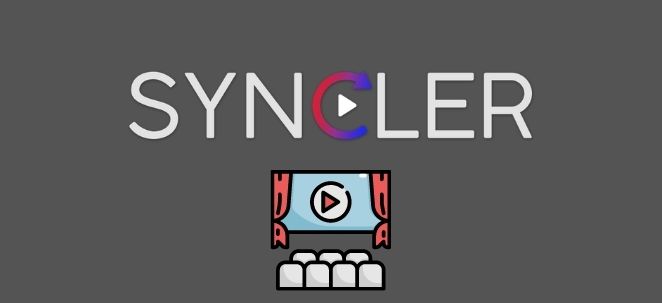 Further, the application is compatible with many types of media streaming devices.
Syncler APK Features Review
Syncler media center is an intermediary platform that helps you integrate all your media sources into a single distributor.
So that, you can connect all your media provider packages such as Real Debrid and Trakt with the Syncler app.
When you do that, you will always have access to high-quality movies and tv series.
So that, you can get rid of your old method of watching movies and tv series and watch high-quality movies in 1080p with the Syncler media center app.
If you are watching movies and tv shows in a foreign language, you do not have to worry about the subtitles integration anymore.
Because, this exciting app offers you the subtitles facility as well, and therefore you can watch all your media with the subtitles of your preferred language.
Why You have to get Syncler App?
Syncler application is not a free application like many other apps available out there for watching media.
However, it is not an expensive app, and you will have to make a one-time payment to use the app.
Further, the application cost is very insignificant when you compare the amount of subscription you pay for some of the premium service providers such as Netflix, Tubi TV, Hulu, etc.
So it's worth giving it a try for the Syncler app and enjoys the experience.
Further, the Syncler media center has not been restricted to certain regions like premium media distributors.
As a result, anyone who is willing to use the application can download and use the app from any location in the world.
In addition to that, there are many developers and supporters team alongside the application to help you with all your concerns.
Moreover, there are many social groups such as Facebook groups that will help you to overcome the issues you have regarding the Syncler application.
So you do not have to worry about the technical side of downloading and using the app.
All you have to do is follow the installation instructions according to the type of your device.
For example, the Syncler media app installation process is different from one device to another. There is a different installation procedure to be followed when you are getting the app on your Firestick device than an android device.