Want to know your computer better? Windows tools might not be enough. That's why we have CPU Z. It gives more details about your system.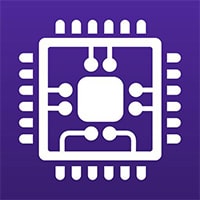 CPU Z Installation
Installing CPU Z is easy. The download size is only 3MB. So, it's quick to download and set up. What's great? It doesn't have annoying toolbars or ads. Before you install, check the publisher's website. There's a list there. It tells you if your computer works with the software. Good news: It works with many Windows versions, from XP onwards.
Interface
Open the app, and you'll see a simple screen. It shows system details right away. The info is sorted into tabs. This makes things easy to find. The look? It's simple and looks like other Windows tools.
Pros
Many people think CPU Z is the best. It tells a lot about your CPU. Details like speed, name, and voltage are all there. It also talks about other parts. These include the motherboard and memory. There's a feature in the "About" tab. It lets you save all the details in a text file. Minimize the tool, and you'll see the clock speed below.
Cons
But CPU Z has some drawbacks. It doesn't show how hot the core is. And, it has many tech terms. Not everyone might understand these. It doesn't explain these terms too.
CPU Z Alternatives
Are there other tools like CPU Z? Yes. CrystalCPUID and Central Brain Identifier are two. But many think this is better. It has more features and is easier to use.
Conclusion
To wrap up, this app stands as a crucial tool for those wanting to dig deep into their computer's details. While it does have some technical terms, its benefits outweigh the learning curve. Its vast array of features and the ease of accessing this data makes it a favorite for many. Whether you're a tech expert or a casual user wanting to know more about your system, CPU Z provides valuable insights in an uncomplicated manner. If you're on the fence about trying it, take the plunge; it's likely to exceed your expectations.