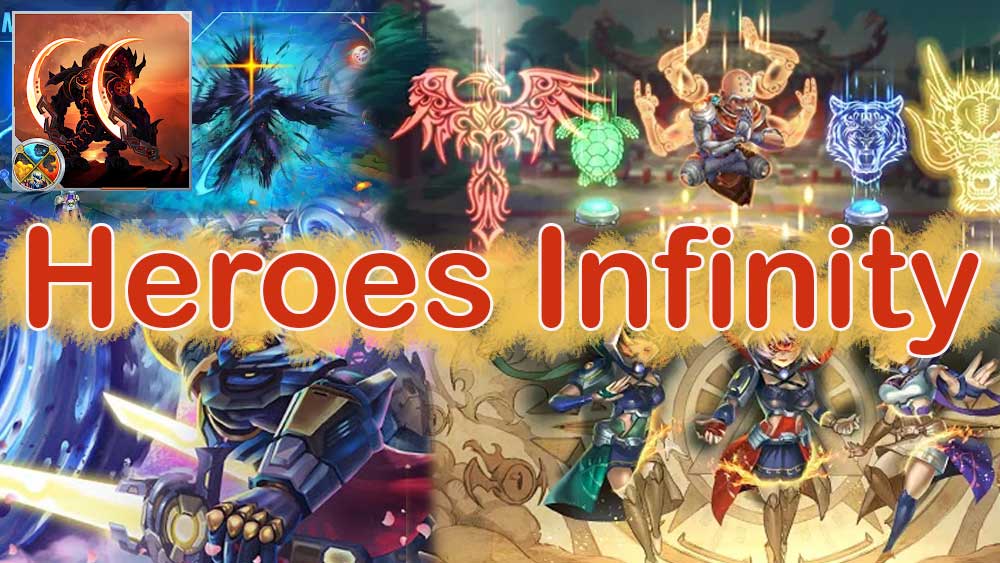 We are eager to have new entertaining and fun filled games in our Androids to try at our leisure time. Here is another wonderful appealing game to have in your Androids. You can own this game for free. Downloading and installing the game is also very easy and quick. Try this nice game Heroes Infinity in your Androids too now.
Heroes infinity game also available for all Android TV boxes and Fire TV devices for free. You can easily download and install this on any Android TV box using any major TV app stores like Amazon App Store, Google Play Store, Filelinked and Aptoide TV.
About the game
The game is very simple. You have to fight against the evil spirits to save the world. You are gods and you can build your own group with different skills to make your team more powerful. You are the mastermind guiding the group of gods. It is an RPG and a strategic game which gives you much more fun and joy. You have to be good at strategic attacking in order to save the world. You will be able to roam through many locations hunting the evil. I am sure most of you will love this nice gaming concept a lot.
Features of the game
Gaming control is very easy. In the left side you have stick buttons which helps you to control the movements of your hero. And by using the right-side action buttons you can attack.
The only thing you have to do is to attack your opponents with your powerful gods group. Along your journey you will be able to earn some points. Earning points will lead you to upgrade your weapons and also some characters also unlocked and you can buy them to make your team stronger than ever.
There are four attacks which can do by your hero. All the heroes have a basic attack. In addition, there are three more other attacks. But they are special. That means once you use these attacks you need to stay sometime to load them again. So, friends here you have to be wise and strategic when using these special attacks.
This includes so many gaming modes. Some of them are: Skyscraper Mode, Star gated Mode, Training Fields Mode, Adventure Mode and soon. There are altogether about 6 gaming modes which offers you with different challenges. Each mode is not second to other modes. Worth to try each and every mode if you want the real fun and excitement.
There is a separate unit inside the gameplay where you can meet new characters, weapons and so on.
I think if you love to play strategic games then this is a nice platform for you to have a fantastic pleasure of gaming. Try this now!! You can download this game from the Google play Store, Aptoide app market and AC market. Together with this app it is better to download Clean master Apk also if you want to experience a smooth gameplay.